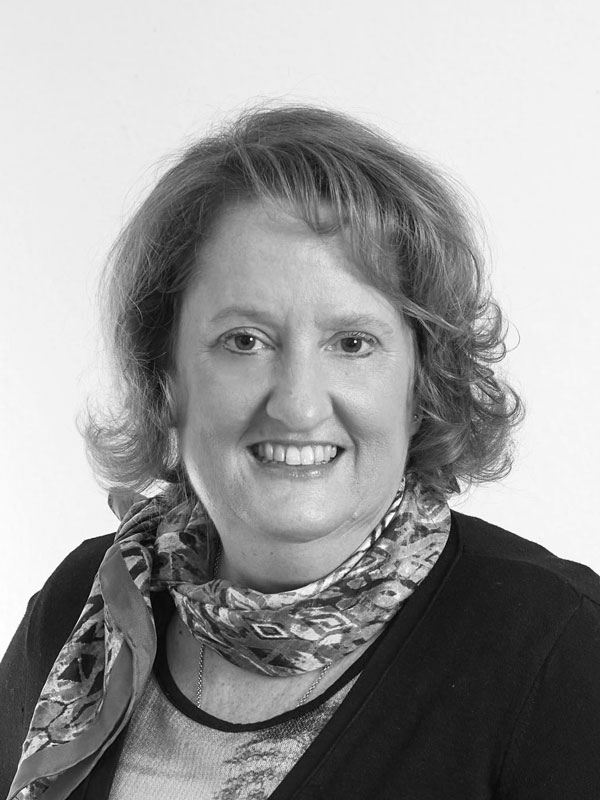 Virginia Anderson
Business/Team Sports Integration Coach and a Performance and Development Consultant
General presentation / Biography
Virginia is a Business/Team Sports Integration Coach and a Performance and Development Consultant. She is a Certified Professional Co-Active Coach (CPCC) with experience coaching private clients, athletes and business leaders working in international organizations.
With a previous career in Financial Services Custody / Funds Sector and Human Resources, Virginia now specialises in performance / team coaching, and experiential business and behavioural training / change management, particularly in the areas of on-boarding, outplacement, process management, personal development, client relations management.
Virginia integrates her professional sports background of professional player, coach and referee with her extensive business experience and helps businesses through the many cycles of change.
Virginia received her coaching training with The Coaches Training Institute (CTI) in 2013, which is accredited with the International Coach Federation (ICF).
Virginia has been a Board member of the ICF Luxembourg Chapter, through whom she holds the PCC (Professional Certified Coach) credential.
She was also the president of the Casemates Toastmasters Club which focuses on leadership and communication skills development.
Virginia also owns her own company where she consults, delivers and designs training and coaching solutions.
A strong focus for her is Organisational Relationship Systems Coaching and working with teams where she is a certified ORSCC (Organisational Relationship Systems Certified Coach)
Virginia's passion is to support Sustainable Leaders find their role in creating a sustainable positive impact in their environment. Please see her website where she runs a Sustainable Leadership Program
www.leadership-programs.lu
28 years experience - Domain of expertise
Training Program Design and Delivery
Experiential Training Design and Delivery

Soft Skills
Technical Skills – Funds and Custody Sector

Onboarding Program Design and Delivery
Learning Map Program Design
Skills Matrix and Career Path Design
Program Management – Cross Cultural Trainer (over 26 different nationalities)
Cultural Diversity Trainer – Understanding your Lands
Train the trainer training – Practical guide to sharing knowledge
Assessment/Development Centers
E-Learning Design/Interactive training programs – Articulate, Powerpoint
Create a Client Service Culture: MAGIC for Client Relations,Client Service/Relationship Management Certified Trainer
Create a Client Service Culture: MAGIC Email Writing Certified Trainer
Virtual Trainer – Webex, Webinar, Zoom, Skype Business and Video Conference – Design and Delivery of Virtual Training – Behavioural and Technical Training
Systemic Coaching – Support of Leadership
Organisation Relationship
Systems Coaching (ORSC)
Systemic Team Coaching
Team Leadership and Change Management
Performance /Executive Coaching
Manager and Leadership Developmental Programs (Sustainable Leadership Program in Mongolia – (www.leadership-programs.lu)
Business Sport Coaching Integration: Professional Basketball Athlete (10 years) & licensed Coach and Referee
Management Agility Coaching and Training
Organization Design and Business Support and Consultancy
Client Service/Relationship Management Consultant
Train the trainer – global program – training and program management
Business Change Facilitation and Implementation – Operational Risk
Business Process Assessment, Analysis and Redesign
Implementation of Performance Management Process
Training and Development Engineering
Project Management Training Support
Six Sigma business process reorganization – people management workstream
Systems integration end-user training and consulting – upgrades and new systems implementation
Assessment tools
Agility Profile® coach and training certified
Process Communication® coaching certification
International exposure
Virginia's career has seen her based in Luxembourg for 29 years. She grew up in the United States, and lived for 10 months in Portugal while playing professional basketball. Virginia has dual nationality, American and Luxembourgish.
Virginia is also able to move from the sports realm into the business realm and cross apply her experience in both sectors. Her coaching and training career has been international, with work in most European countries, Mongolia, Hong Kong, Japan, China (virtually) and the USA. Virginia has had the opportunity to train and coach people from over 30 different nationalities.
2006 – present


Owner, Managing Director and Consultant of Matrix Consulting SARL

2017–present


Performance and Development Consultant, Team Coach, HRServices SA

2014 – 2017


Training and Development Manager, External Consultant, Globality SA

2014 – 2015


ATTF Consulting and Training with the Financial Regulatory Commission in Mongolia and the Banking Sector

2007 – 2013 


Learning and Development Manager covering Europe and Asia, Brown Brothers Harriman Luxembourg SCA

2000 –

 

2007 


Learning and Development Relationship/Program Manager, Transfer Agency Document Team Manager, Senior Training Consultant, JPMorgan Bank Luxembourg

1997- 2000 


Client Services Transition Officer, Client Services Officer, Account Manager, Chase Manhattan Bank Luxembourg SA

1991-1997 


Assistant Manager, Business Implementations Officer, Client Services, Corporate Actions Officer, Citibank Luxembourg SA
Education
Bachelors Degree in Economics (BA), Northwestern University, Chicago Ill, USA (1987)
Master Degree in Business Administration (MBA), Sacred Heart University, Luxembourg/USA (2002)
CTI Coach Co-Active Coaching (2013)
ORSC Trained Organization Relationship Systems Coaching (2015)
Communication (Kitchen Table Conversation Communication Tool) Trained (2016)
Certifications
Certified Professional Co-Active Coach (CPCC) (2014)
Associate Certified Coach ACC(International Coach Federation – ICF) (2014)
Professional Certified Coach PCC (International Coach Federation – ICF) (2017)
Agile OA Profile® coaching and training (Certified 2016)
Process Communication Model® (PCM) coaching (Certified 2016)
MAGIC® Client Relations Training Certified (2009)
MAGIC® Client Email Writing Training (2016)
Sport Basketball Coach – B License and Sport Basketball Referee – C License
Organization Relationship Systems Certified Coach ORSCC (2018)
Professional affiliations
Member for the Board (Events Committee Representative) TheNETWORK
Past Member of the Board of the International Coach Federation (ICF)
Member and Past President of Casemates Toastmasters Club
Founded the first corporate Toastmasters Club in Luxembourg
Mentored the setting up of 3 Internal Toastmasters Clubs across the globe.